Skip to Content
Experience Your Special Day in Nature's Bounty
Finding the right venue for your wedding can be complicated. Indigeny Reserve in Northern California strives to take out the complication and offer our stunning apple orchard and mount views as your backdrop. We have the space to host larger weddings to ensure no one gets left behind. Our venues are perfect for a rustic barn house theme with our repurposed cedar and oak wood, milled on-site. The building of our tastings bar reflects a distinctive artisan look, from wood-plan ceilings to our double wood doors and hand-forged iron for our barrel room. You get more than a great distillery; you get access to acres of picturesque apple orchards and rustic buildings full of charm and character. To learn more about what comes with our wedding packages, call and ask our event manager, Cassandra Hand.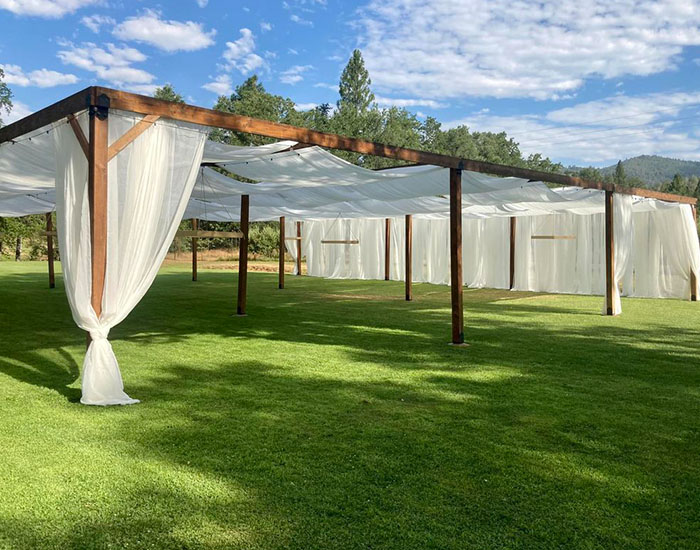 Find the Right Wedding Package for You
We're happy to offer five wedding options, including three complete packages for the ceremony and the reception. We ask that you book all weddings at least six months, but we prefer a year in advance. Our staff will work with your wedding planner to ensure everything is in place and goes off without a hitch. We want to make your special day as perfect as it can be. It's also recommended to book a private venue tour to see the sites yourself. Looking at pictures is great but being surrounded by nature's bounty is another. You'll be able to privately tour our orchard, distillery, barrel room, and tasting bars to get a feel of the environment and see the breathtaking sights for yourself. The packages we offer include the following:
Ceremony Only – Up to 200 guests – $2,500
Reception Only – Up to 200 guests – $5,500
Package One – Ceremony and reception, up to 100 guests – $6,500
Package Two – Ceremony and reception, up to 200 guests – $7,500
Package Three – Up to 200 guests, the venue closed to the public – $15,000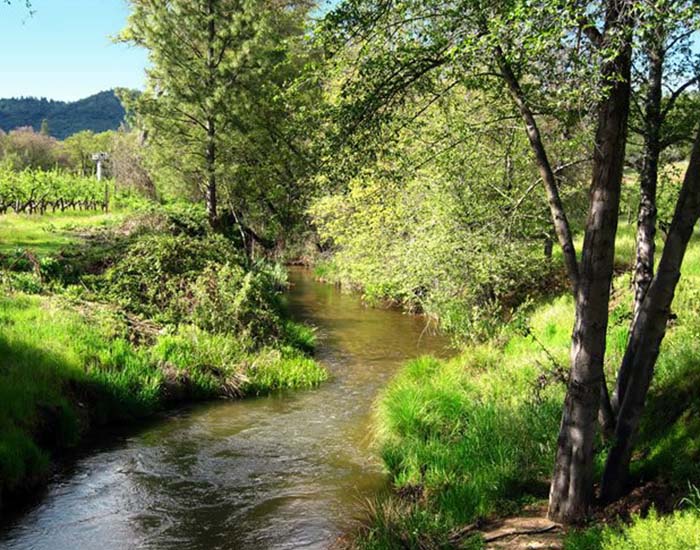 Allow Us to Make Your Big Day Memorable
Planning your wedding is complicated enough. Let us help by allowing us to host your wedding. We offer breathtaking views and plenty of space for your entire wedding to relax and enjoy themselves. You'll have access to our excellent hard cider, apple brandy, and citrus-infused liquor. Our venue spaces offer rustic charm, sure to make any wedding photo dazzle. Call and ask to speak with our event manager to learn more about what our venue can offer and discuss packages. We'll be happy to review any questions you have to make sure your special day is one to remember.