Skip to Content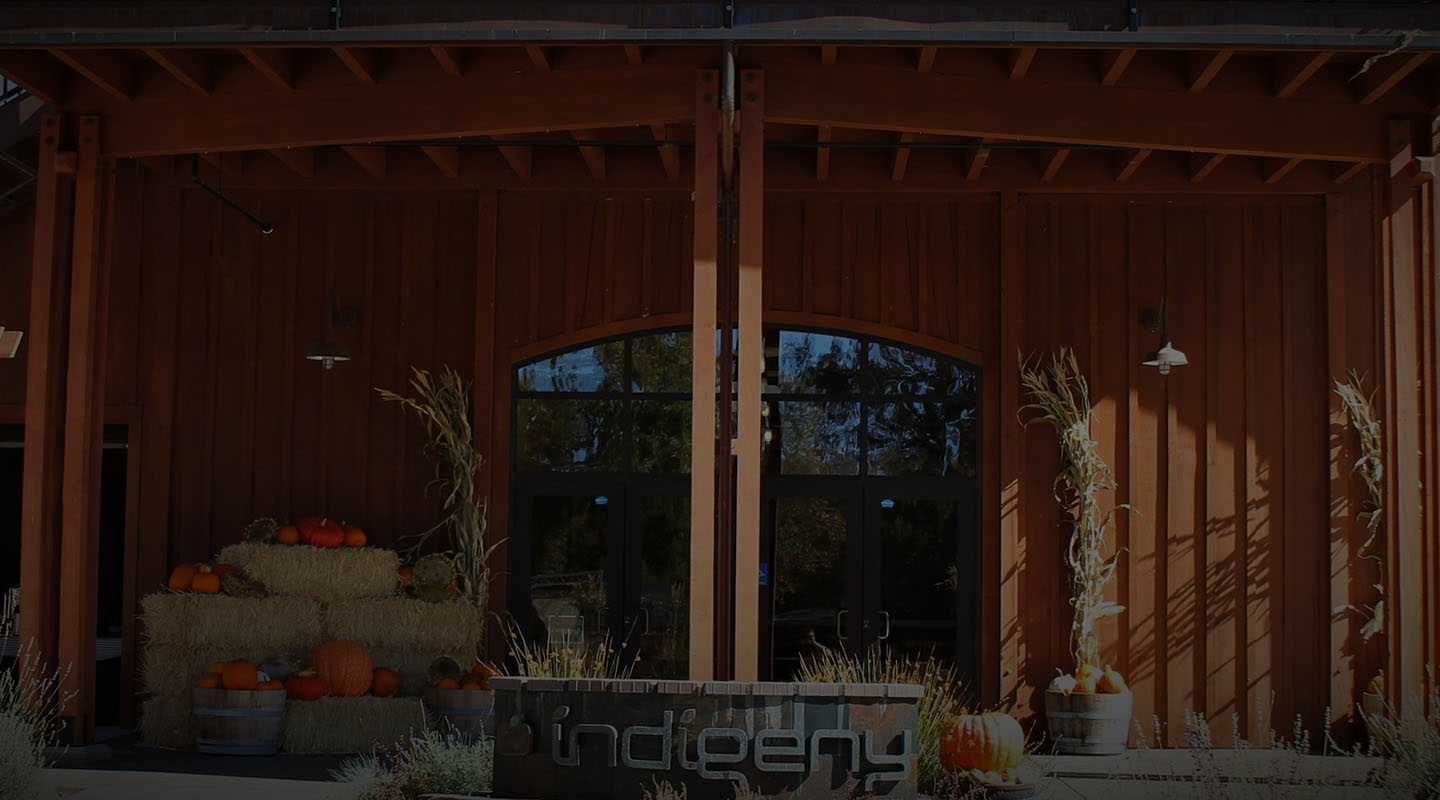 The First Hard Cider as Tempting as the First Apple.TM Pure Paradise
Located in the stunning hills of Northern California, Indigeny Reserve offers its guests private tours of our beautiful 160-acre preserve and apple orchard. We proudly create hand-crafted hard cider, citrus-infused liquor, and apple brandy aged in oak barrels. Every day we offer access to our preserve, allowing guests to wander and experience nature's beauty. We look forward to seeing you.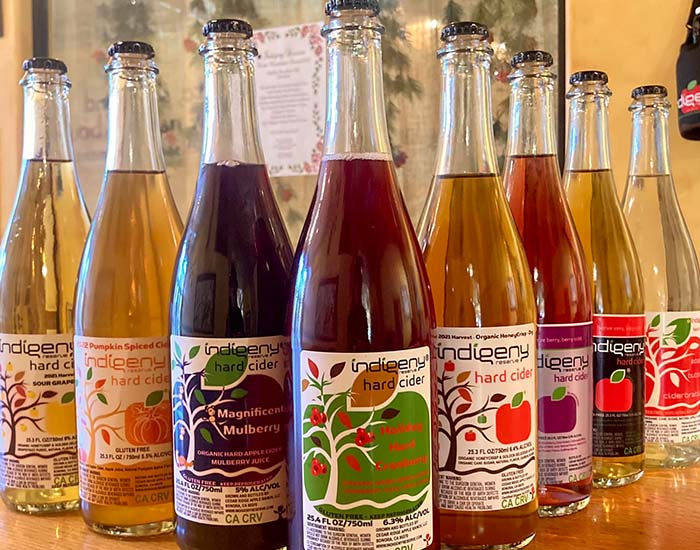 What to Expect When Visiting
Indigeny Reserve is open to visitors seven days a week. It makes a great place to have a picnic surrounded by breathtaking apple orchards. If you visit during the weekend, you can privately tour our barrel room, where approximately 140 barrels are aging. You could also stop by and sample our ciders and brandy at our tasting bar. We always have our Extra Crisp and Blackberry Cider and an organic harvest blend that changes twice a year. Please stop by our gift shop before you leave, we provide access to forty-five local artists and food producers. When you visit, we want you to experience all that nature has to offer.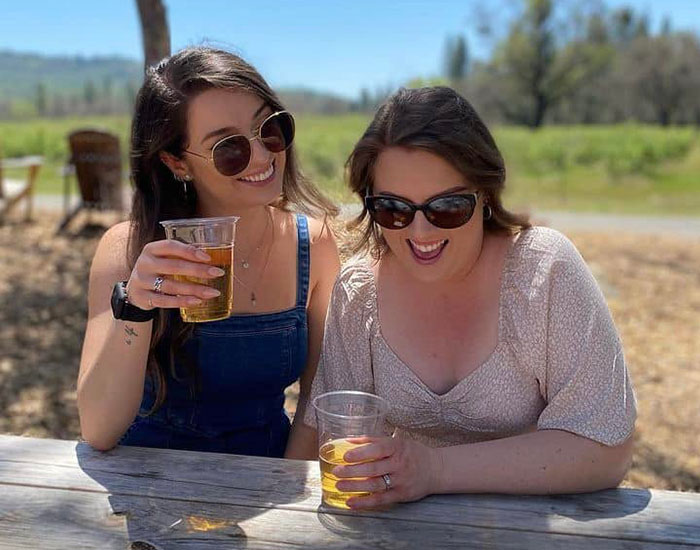 Hear What Other Guests Had to Say
Regardless of whether you came for a private weekend tour or to taste our hard cider, the experiences offered by Indigeny Reserve are one-of-a-kind. We love to hear from our guests about how their visit went. Please take a look at some testimonials provided by our previous visitors. Our team strives to provide a welcoming atmosphere while providing some knowledge regarding our organic and sustainable approach to distilling hard cider, apple brandy, and fruit-infused vodka. We hope to hear from you soon.
Reviews
We tasted several wines and brandies. Looked thru there shop and bought some lovely earrings, spices and home made soap. Will come back and walk the trails when it is cooler.
Amazing setting and great cider. There is a sweet covered bridge at the entry and a gnome village! Super nice staff. Great hiking and an awesome mountain bike single track trail.
Very nice, was treated right away by one of the Staff inside, when I inquire about their bottle hard cider. They have a variety of hard ciders you can sample.
It was a wonderful experience. Kenny was great an telling us all about how different Indigeny is different from all other apple cider products. Loved the ground. May your business prosper and grow to the Palm Springs area.
Customer service is on point and the lawn, bar, and all of it is WAY worth the drive. My favorite flavor is the blackberry. But I need to buy their celebration one for some mixers!
The property is gorgeous and we had a blast visiting with our family. The owners enthusiasm in his tour is also evident in the cider which was outstanding. Thank you for the opportunity to visit your property.
Attended a picnic bridal shower here. It was beautiful, relaxing n the cider is Wonderful! Lots of umbrellas at picnic tables n they are dog friendly! The breeze was perfect for our event.
I'm not local to Sonora, but local to Don Pedro and I try to come up and refill our growlers very often. If only chocolate dipped strawberries cider was year round (this is my favorite along with the organic)! Perfect place for family!
I love it there...the BEST Cider vodkas are amazing. Bought a bottle of Limoncello, and tried their wood barrel Brandy. The grounds are beautiful!!
So beautiful out there!!! The fruit trees,are beginning to bloom!! The Apricot Ale is amazing, as is the Cranberry Ale!!! Go visit, if you get the chance!!!
Cider Works and Distillery in Northern California
Indigeny Reserve
Address
14679 Summers Ln
Sonora, CA 95370
Phone
209-533-9463
Hours of Operation
Monday: 10:00 AM – 5:00 PM
Tuesday: 10:00 AM – 5:00 PM
Wednesday: 10:00 AM – 5:00 PM
Thursday: 10:00 AM – 5:00 PM
Friday: 10:00 AM – 5:00 PM
Saturday: 10:00 AM – 5:00 PM
Sunday: 10:00 AM – 5:00 PM
14679 Summers Ln, Sonora, CA 95370, USA