Skip to Content
More Than Just Great Views
Indigeny Reserve likes to offer our guests in the Bay Area more than just our delicious hard cider. Depending on the day you visit, we offer scheduled private tours of our barrel room and tastes of our distilled hard ciders, brandy, and vodka in our tasting room, all while exploring our stunning grounds. And no trip to Indigeny Reserve is complete without a visit to our gift shop. We offer more than excellent views; we provide experiences and memories for our guests. Please be sure to contact us to schedule your private tour and experience everything we have to offer.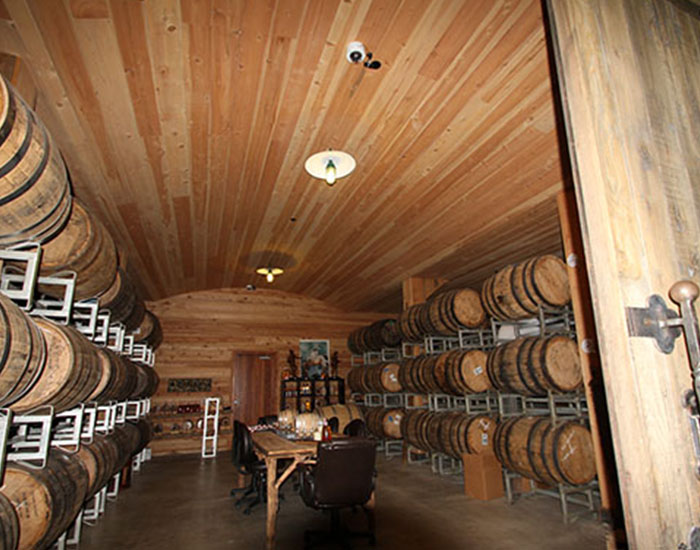 Private Tours of Our Barrel Room
Be sure to privately tour our barrel room when you visit. You'll find over 140 American oak barrels with different aging stages. All our oak barrels originate from a Jack Daniels distillery adding a nice flavor to our brandy. These barrels are kept in a lovely room with a curved ceiling lined with cedar and old tractor-blade light fixtures, complete with a black oak door that leads to our processing plant. After we receive our barrels, we follow a process of re-charing and refurbishing them to be filled with our exquisite apple brandy. The consistent natural temperature of the room helps regulate the aging process.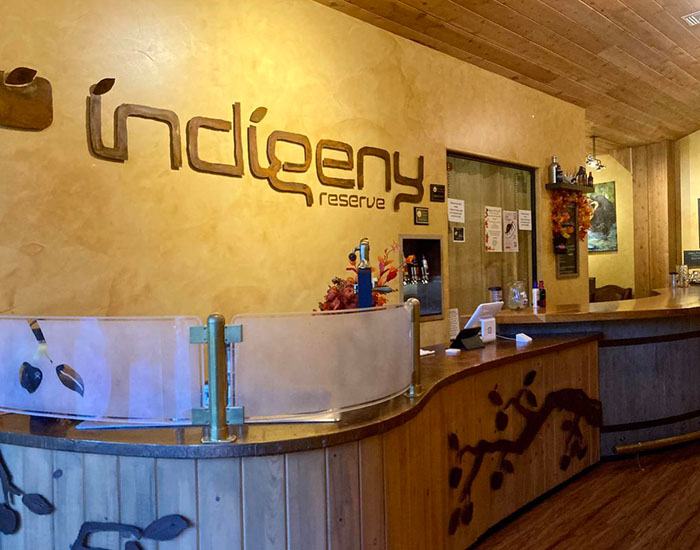 Indulge in Our Hard Ciders at Our Tasting Bar
We renovated an old rickety barn, harvested wood from the property, and repurposed it into building our tasting bar. In our tasting bar, you'll get to sample our full range of ciders that we make on-site using different varieties of apples harvested annually. Each of our hard ciders has flavor profiles ranging from dry, semi-dry, and sweet. Our flagship ciders have always been the Extra Crisp and the Blackberry Cider. These can be found in multiple stores in the tri-county areas along with Save Mart and Lucky Supermarkets throughout California. The unique Organic Harvest blend we offer changes twice a year and uses our locally grown apples with no added preservatives. Be sure to keep an eye out for our seasonal and promotional blends that are first come, first serve. As a bonus, all our hard ciders are gluten-free.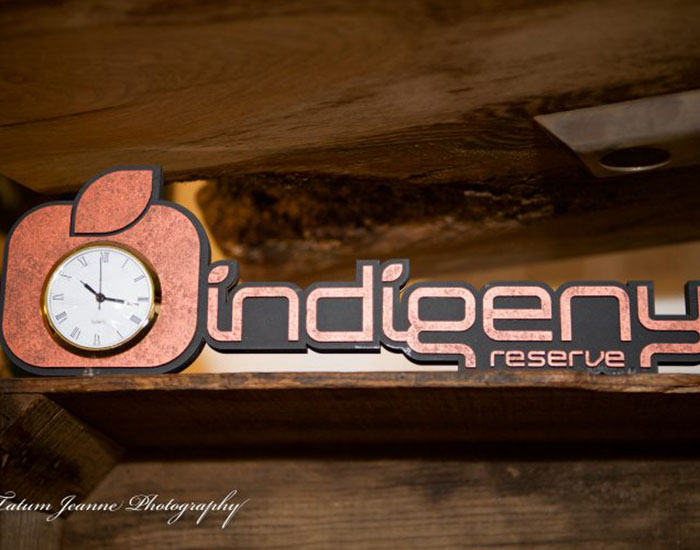 Visit Our Gift Shop
On-site, we have a gift shop full of products from local artists that are great for one-of-a-kind gifts for anniversaries, birthdays, and Christmas. We also carry Indigeny Reserve merchandise from clothing, glassware, and miscellaneous memorabilia. Our displays include food such as locally produced honey, olive oil, nuts, and cooking sauces. We consistently rotate our stock, so be sure to check in from time to time not to miss some of the great items we carry.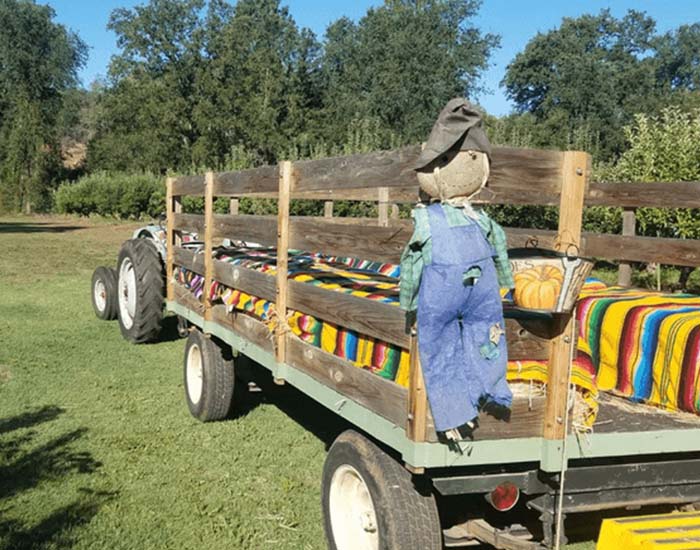 Explore the Breathtaking Grounds
Our 160-acre preserve is welcome and open to exploration from dawn to dusk. Our grounds have hiking and biking trails for those looking to explore the grounds fully. We also have disc golf holes and large lawns for individuals, couples, and families to relax under the oak and enjoy views of our apple orchards and mountain scenery. Depending on the season, we offer seasonal events and experiences, such as fall experiences, and we host various events on our grounds. Be sure to check out event pages frequently to keep up with the happenings.
Enjoy All That We Have to Offer
As you can see, we offer more than our fantastic hard cider. Whether you're on a distillery tour of the Bay Area or want to play disc golf with some friends, enjoy our expansive grounds, or sample some local, organic, and sustainable cider, we have everything you could need. When you visit, please stop by our gift shop to view our collection of goods from local artists and food makers. Call to schedule your private tour and experience the beauty Indigeny Reserve has to offer yourself.