Skip to Content
Events for the Whole Family
Whether you're here for a date, meeting up with friends, or looking to create family memories, Indigeny Reserve in Northern California has various events perfect for any moment. We have several seasonal events that rotate and offer fun for the whole family. Be sure to check our Facebook page frequently, as things can change, and new events can be added. We look forward to seeing you at our events.
Events List
March 26, 2023 Sip and Paint from 1-3pm
April 1,2023 Taps on Tenth held at Downtown Tracy (10th St/Central Ave/6th St), 715 N. Central Ave., Tracy, United States. This is held on behalf of the Tracy City Center Association.
April 1,2023 FOAC Fundraiser on sight 10am-2pm
April 2, 2023 Sip and Paint 1-3pm
April 8,2023 Adult Easter Egg Hunt
April 9,2023 Easter CLOSED
April 8-16th Tuolumne County Art Week Featured Artists
April 15th Spring Festival/ MCfunky Band
April 16th Jesse Tracy solo musician 12-3pm
April 22,2023 We will be doing a tap takeover at Olive Crush Farms address is 8 C California St, Valley Springs, CA 95252
April 29th Community Walk at Indigeny Reserve 9am
April 30 Jesse Tracy solo musician 12-3pm
May 6 Close Early 4pm for Wedding
May 13,2023 is Central Valley Brewfest is at the Stanislaus County Fairgrounds & Events Center 900 N Broadway Turlock CA 95380
May 21 Jesse Tracy Solo Musician 12-3pm
May 28 Blue Oak Band 12-3pm
June 3,2023 is Rocklin Brewfest and is held at Johnson Springview Park
5840 5th Street, Rocklin, CA 95677
June 25, 2023 is Groveland Summerfest is held at Mary Laveroni Park Groveland, CA, United States 95321.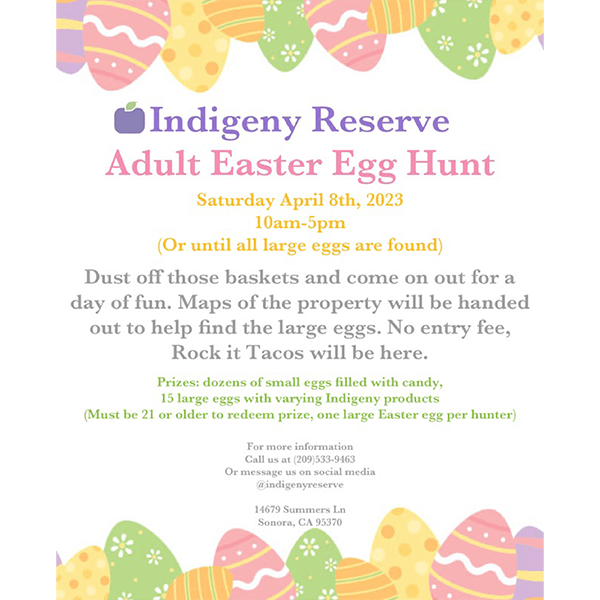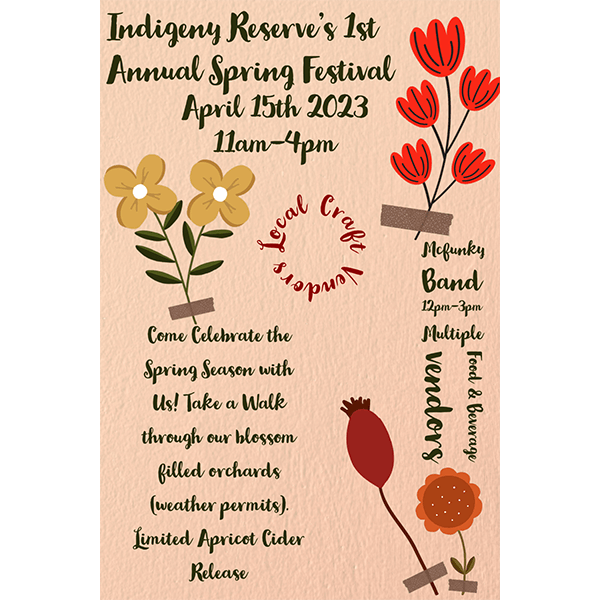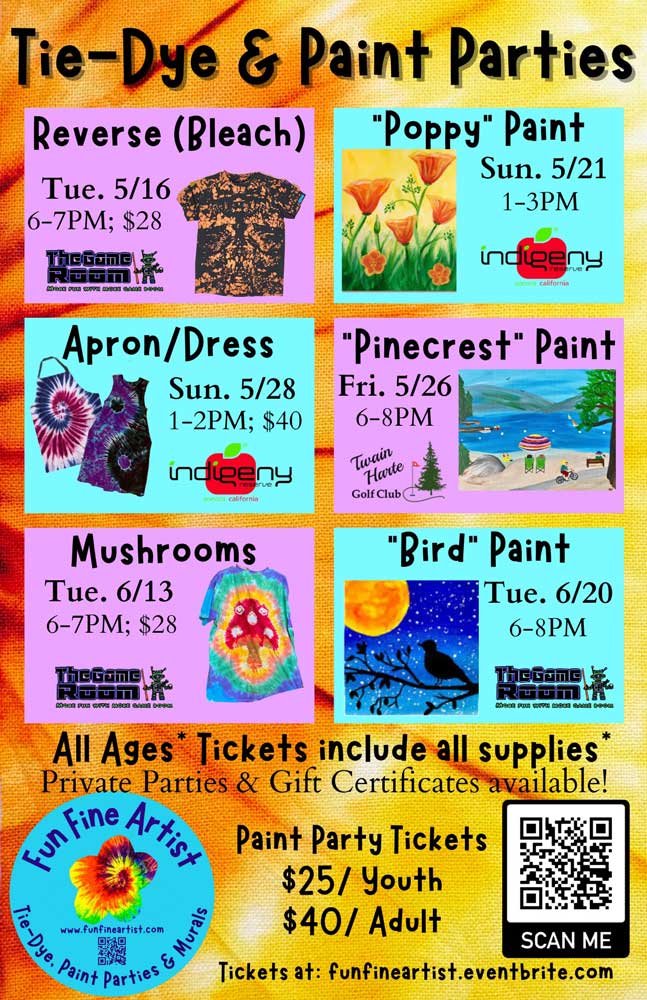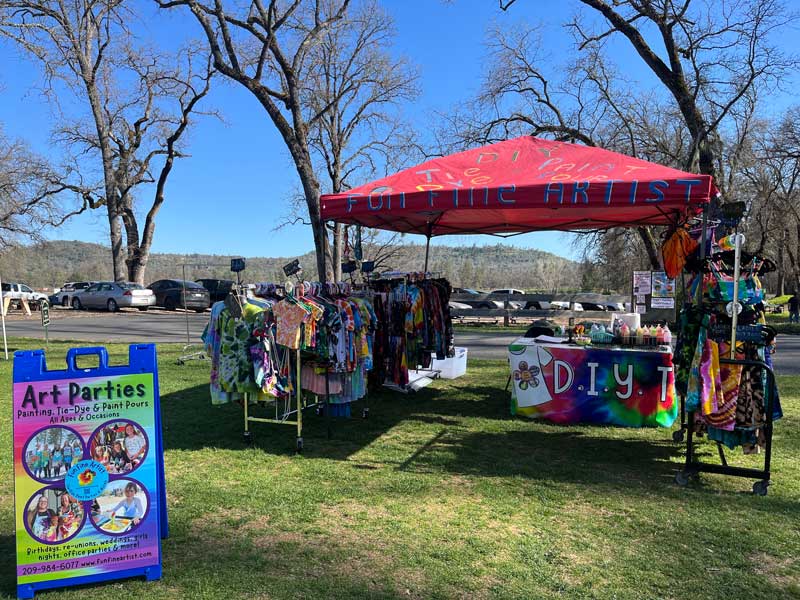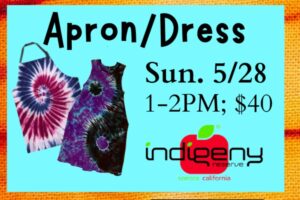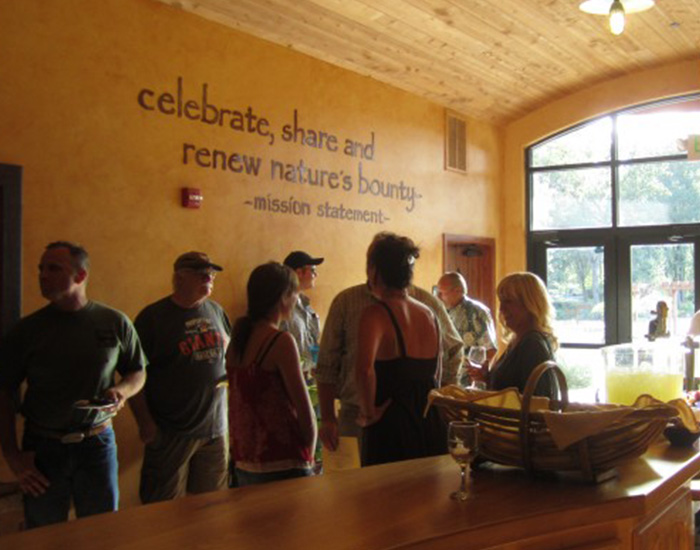 Keep an Eye Out for Local Events
Not only do we try to host several educational guest speakers, but we also try to act as an event hall for our community. We offer our grounds to local musicians seeking experience performing in front of a crowd. As always, we are constantly updating our event calendars, providing updates to current events, or adding new ones. Talk to Casandra Hard, our Program Director, to learn more about hosting an event or scheduling a performance.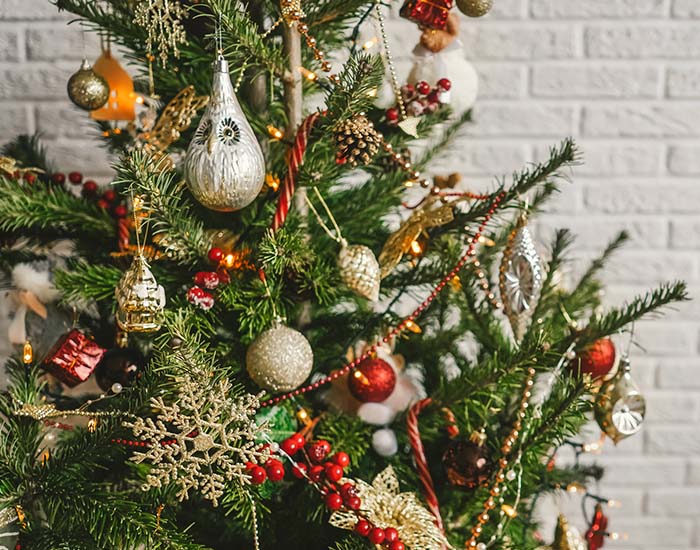 Experience Our Winter Wonderland Festival
Last year we put on our Winter Wonderland Festival in December. You and your family could visit Santa. There were craft and food vendors, cookie decorating, letters to Santa station, and a Christmas light hayride that got rained out. We had storytime for the little ones throughout the day. And, of course, we released a limited hard cider. Be sure not to miss out on the festive fun this year.
We Support Our Community
We understand that our success is thanks to our community. Our goal is to provide multiple opportunities to give back to our community by offering events for everyone to get together and have fun. Whether you're looking for a fun seasonal event or learning more about sustainable living, Indigeny Reserve has the possibilities for you. Again, if you're looking to host an event or book a performance on our grounds, contact us and ask to speak to Casandra Hard. We'll be happy to help and look forward to seeing you.